I promise I'll be back (this week) to catch up on May and June progress, and recent forum posts. Thanks for your patience guys. Usually when you don't hear from me is when I get the most done, so it's not for lack of progress

For now, enjoy another bite-sized teaser!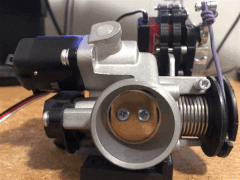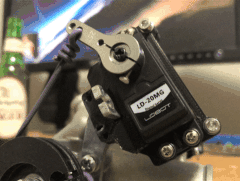 A length of proper steel cable and a locked-angle pulley (for strain relief) should make this thing ready for action.
This ties in with the dyno's handheld "remote" controller from last week. Fly-by-wire engine load testing… should be fun!