I love this stuff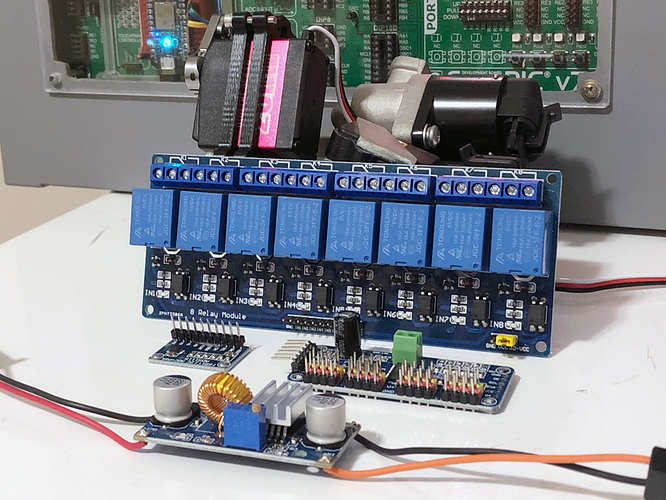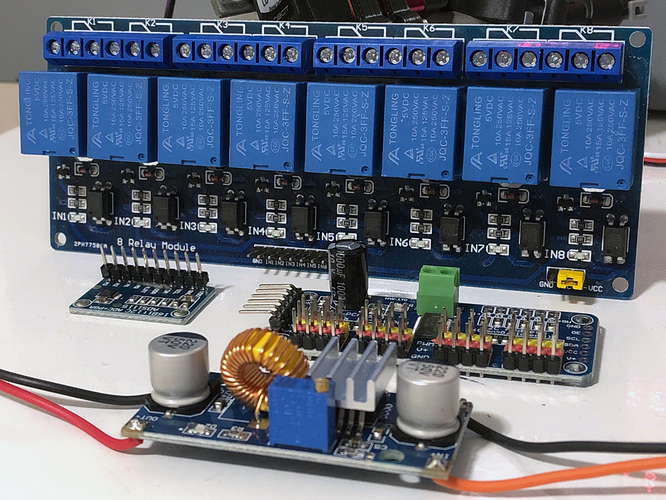 Relay block for all the high current and high voltage stuff.
Hydraulic Oil Heater 1 (Pre-stage for 120v SSR)
Hydraulic Oil Heater 2 (Pre-stage for 120v SSR)
12v Coolant Pump
12v Radiator Fan (Heat Exchanger)
Engine Start Solenoid
Ignition Ground Interrupt (OFF to kill)
Ignition Kill (ON to kill)
Wanted a little redundancy with 6 & 7 for emergency stop

---
16-channel I2C interface to drive all our relays and motorized "fly-by-wire" throttle servo.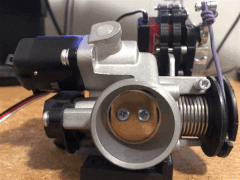 ---
Buck converter to power our throttle servo, 6.5v @ 3a typ.
---
And a nice four channel external 16-bit ADC for a bit more resolution and to save onboard I/O channels for other stuff down the road.