Hi everyone

I hope you're all doing well. It's been some time since my last update and want to go ahead and start filling y'all in on all what's been going on.
Over the past six months I've been focused on getting a stronger source of funding setup by building and selling wiring harness kits and related items. I'm utilizing the wiring equipment bought last year to generate cash now. It's going very well and is quickly closing in on the minimum sales volume necessary to support me working on NanoEFI full time


To that end, I've setup a separate webstore and brand called SuperGY6 specifically to offer for non-injection items for the GY6 family of engines. This allows me to build out NanoEFI as a business, generating cash and establishing supply before injection is ready as a product.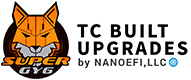 We currently offer:
Highest quality GY6 wiring harness kits you'll find anywhere (non-injection);
High-output Stator and Rectifier Kits;
Ignition Components.
Really, it's many of of the same items that will support EFI when the system is ready.
Building out NanoEFI as a cash-positive business, and developing our means of production was (and is) a big undertaking that would have to be addressed at some point no matter what.
So I made the decision to hold off on injection progress, and focus on the business and supply/production side of things so that the project can pay for itself rather than relying on donations and my own individual contributions to the project.
Sales are great. We're approaching 200 harnesses sold since January 2021, and the orders keep rolling in.
The business is right on the edge of supporting a reasonable paycheck that would allow me to work on NanoEFI full time. That would include 3-4 days of non-EFI sales/production for funding, and 2-3 days of dedicated EFI development time per week. So this means I'll finally be able to quit my normal external dev jobs

Anyway, let me introduce you to the products:
Wiring Harnesses (Non-injection)
These are the top seller for sure. These harnesses are all American made with USA materials, the only exception being the pins and M3 screws for the fuse holder.
---
Wiring Production
The automated stripper / cutter turned out to be perfect for the job. Honestly, it's a pain to setup operations. However, once setup it absolutely blasts out pre-cut wires with a great deal of precision and consistency.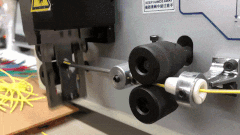 ---
USA PETG Printed Connectors
What to do about connectors was a problem starting out. The lingering effects of COVID means sourcing anything from overseas is takes longer and is more expensive than I've ever seen before. Besides, the original nylon connectors don't hold up very well to exposure to sunlight… cracking and breaking apart after a few years if not garage kept. I wanted a more UV resistant material and ultimately decided to just model and print them myself.
So my connectors are 3D printed with American PETG here in-house, on the Prusa Mk3 we picked up last year. This turned out to be a good bet, as not only is PETG significantly better at handling UV exposure, I was also able to beef up the connectors to be physically stronger than stock as well.
Even picked up a second Prusa Mk3S 3D printer to keep up with demand and have redundancy.
With so much volatility across markets going on since COVID, another seemingly safe bet was to stock up on enough raw materials for six months.
---
Three-Phase Stator and Rectifier Upgrades
I'm anticipating that stator upgrades will go hand-in-hand with upgrading to EFI, so it makes sense to get those items made and selling now. This is a GY6 11-pole stator kit. My plug-n-play adapter and rectifier will work with 12 and 18 pole versions of the GY6 stator as well.
Same as with the harnesses, these connector are 3D printed here and are a great fit.
---
3D Printed Pneumatic Crimping Tool Conversion
Oh man, I love this part. I've been building wiring harnesses for over a decade now, crimping most connections by hand. If you're familiar with repetitive motions in a production environment, you know that in eventually this would catch up with me in the form of tendon injury. Especially with the volume of harnesses being made now.
Not to mention, crimping by hand is just plain out slow.
Now pneumatic crimpers definitely available, but the only die sets you can find are for larger 4.3mm terminals. Die sets for small 2.2mm and 2.8mm terminals that will fit pneumatic machines are very hard to come by unless you're willing to pay some rather extreme prices. The many lower cost die sets I've tried produced poor quality crimps. What's out there on the market just isn't acceptable right now.
So I went ahead and came up with my own solution, in converting a common $20 hand crimper to pneumatic operation with about $80 of additional parts + printed hardware. I'm very happy with how it turned out, and no more risk of long-term damage to my hands!
I also just purchased more parts to build an automatic pin reel feeding device. That will drastically speed up crimp processing times.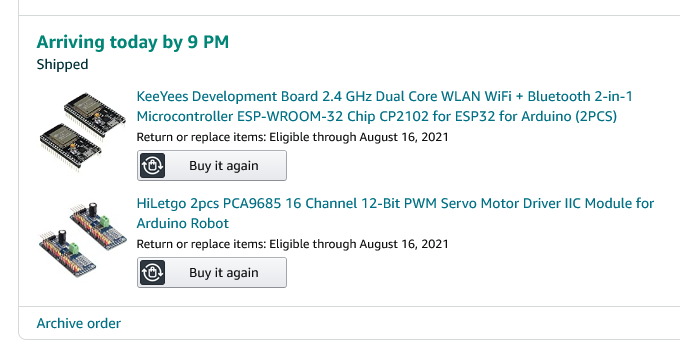 Packaging
Each product is bagged and labeled with instructions and other important info. Plus a bag of gummies with each order to make the install process just a little sweeter.
Thanks everyone!
Thanks for being patient for the past few months guys. This update may seem like a detour, but actually solves some major practical problems that were looming ahead for the injection kit.